Annapolis Commerical Photographer
Commercial photographer, KRR Photography, is located in Annapolis, MD. KRR provides a host of products and services to serve your company's marketing and needs. You might need our company for our photographic services alone as we offer professional photographic resources like head & shoulder photography, team photos, year end reports.
You might also need KRR Photography for a turn key solution as we offer many other services other than photography. Such as video production, website design, printed & digital collateral, and logo design. We have achieved being the image resource that is totally client focused by employing a client focused 'total quality satisfaction' philosophy, and by focusing on your wants and needs.
KRR works with you and your team to develop the most effective and strategic commercial photographic sessions, commercial videos, and logo designs to be integrated into updated website design. Printed collateral is also designed with all of the services encompassing your corporate brand and marketing plan and strategies in mind.
KRR Photography support local Maryland business and we belong to and are the official photographers to other Maryland organizations such as the ABC CHESAPEAKE SHORES (ABC Chesapeake and Eastern Shore), Maryland Motor Coach Association, Maryland Hotel and Lodging Association (MH&LA), Maryland Tourism Coalition (MTC – formally Maryland Tourism Council), Ocean City Hotel Motel and Restaurant Association (OCHMR) and have worked with the Regional Manufacturing Institute for a number of years.
We have worked with them to execute visual media for recruitment and retention of members as well as photographing their head & shoulder and events. We have been in business for over 25 years and our passion is helping businesses grow through the photography, video and web design services we provide to include social media help.
We provide photography that covers the gamut from site work, progress photography, staff, fleet, and product as well as finished work product.
There are many ways to approach the financial investment as each job has its own unique set of variables so we can provide pricing on an individual job basis. We can also set a standard budget for projects as we have a number of yearly contracts which is usually the most cost effective approach.
We welcome your questions or how best we might work together; you can contact us at 410-280-3535, info @ krrphotography (link is broken to prevent spam or fill out our contact form.
Some other ways that Annapolis Commercial Photographer KRR PHOTOGRAPHY can help you in your business are:
Photographs for insurance purposes
Enhance your blog posts and articles with photography
Add benefit to client meetings
Photograph your work flow and efficiencies
Photography for milestones (like anniversaries, employee of the month campaign, speaking engagements)
Take photos of important events and functions (Market Place Photography, speaking engagement, golf outings, team events)
Enhance PowerPoint presentations with photography
Take mandatory photos (photography to show compliance, photography for websites, etc).
Create promotional or informational videos using still photography
Head & Shoulder photography for bios, social media, and other events.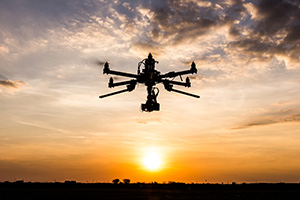 AERIAL